SNOW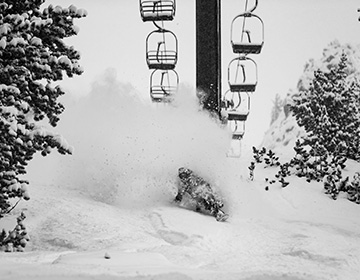 Embrace the Snow with High-Performance Snow Gear
Welcome to Boarders Online, your ultimate destination for all your snowboarding and snow gear needs. With an extensive collection of top-notch snow equipment, clothing, and accessories, we have everything you need to make the most of your winter adventures.
Snowboarding: Conquer the Slopes in Style
Calling all snowboarders! We understand the thrill of shredding down the slopes, and that's why we offer a comprehensive selection of snowboarding equipment. From top-quality snowboards that cater to all riding styles and preferences to reliable snowboard bindings that provide the perfect balance of responsiveness and comfort, we've got you covered.
Snow Clothes: Stay Warm and Stylish
Enjoy the snow-covered wonderland with our range of snow clothes designed for maximum warmth and style. From insulated snow pants that keep you dry and cozy to trendy snow jackets with cutting-edge technology, our snow clothing ensures you can focus on having fun while staying protected from the elements.
Women's Snow Apparel: Empowering Winter Adventures
Ladies, we haven't forgotten about you! Explore our collection of women's snow pants and jackets that combine fashion and function flawlessly. With a focus on fit and performance, our women's snow apparel empowers you to take on any challenge that the snowy mountains throw your way.
Men's Ski Jackets: Performance and Comfort
For male skiers seeking peak performance and comfort, our men's ski jackets deliver on both fronts. With top brands and advanced materials, our ski jackets keep you warm and dry while allowing full mobility on the slopes.
Snowboard Boots: The Perfect Fit for Ultimate Control
Achieve ultimate control and responsiveness on your board with our selection of snowboard boots. Engineered for comfort and support, these boots ensure you can perform your best tricks and maneuvers with confidence.
Snowboard Accessories: Gear up for Adventure
Complete your snowboarding ensemble with our range of snowboard accessories. From high-quality snowboard goggles that protect your eyes and enhance visibility to protective gear for added safety, we have everything you need to gear up for your snowy adventures.
Snowboard Bags: Easy Travel and Storage
Travelling with your snowboard? Check out our durable and convenient snowboard bags, designed to safeguard your gear while making transportation a breeze.
At Boarders Online, we are passionate about winter sports and the thrill of snow-filled adventures. Our evergreen collection of snowboarding equipment, snow clothing, and accessories ensures you can conquer the slopes in style and comfort. Shop with us and embrace the snow with confidence!