Dickies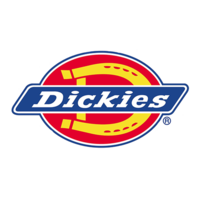 Discover Durability and Style with Dickies Clothing
Welcome to Boarders Online, your one-stop destination for high-quality Dickies clothing. Embrace the perfect blend of durability and style with our extensive collection of Dickies pants, shorts, and more. As a leading brand with a rich history, Dickies has been delivering top-notch workwear and casual apparel for decades, and we are proud to offer their exceptional products to our customers.
Unmatched Quality:
Dickies is renowned for its commitment to craftsmanship and quality. Each garment is meticulously designed and constructed to withstand the test of time. Whether you're in need of sturdy work pants or comfortable casual wear, Dickies delivers reliability and performance.
Dickies Pants - A Classic Choice:
Experience ultimate comfort and practicality with Dickies pants. With our broad selection of styles and fits, you'll find the perfect pair for any occasion. From traditional work pants to modern chinos, Dickies caters to diverse preferences while maintaining their trademark durability.
Stylish and Versatile Dickies Shorts:
For warmer days or a laid-back look, Dickies shorts are the ideal choice. Enjoy the same durability and attention to detail in a shorter, more relaxed style. These shorts offer comfort and flexibility without compromising on style.
A Comprehensive Dickies Clothing Collection:
Beyond pants and shorts, our Dickies collection includes a variety of stylish and functional clothing options. Explore shirts, jackets, and outerwear, all designed to keep you comfortable and stylish in any setting.
Women's Dickies Pants - Empowering Fashion:
Dickies' commitment to inclusivity extends to their women's clothing line. Discover a range of women's Dickies pants tailored to fit and flatter various body types. Experience the perfect blend of fashion and functionality that empowers women in every aspect of life.
Dickies for Every Lifestyle:
Whether you're a craftsman, an outdoor enthusiast, or simply appreciate reliable clothing, Dickies caters to every lifestyle. From the workplace to everyday adventures, Dickies has you covered with clothing that never compromises on quality.
The Dickies Legacy:
Since its establishment in 1922, Dickies has evolved from a small bib overall company to an internationally recognized brand. Their commitment to quality, innovation, and value remains unwavering, making Dickies a staple in workwear and streetwear fashion.
In conclusion, embrace the enduring legacy of Dickies with our premium collection of pants, shorts, and clothing. Shop with confidence, knowing you are investing in time-tested craftsmanship and unbeatable style. Upgrade your wardrobe with Dickies clothing today, and experience the perfect combination of durability and fashion-forward designs.