NIDECKER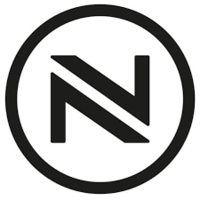 Explore the World of Nidecker Snowboarding: Quality and Innovation




Welcome to Boarders Online, your gateway to the exceptional world of Nidecker snowboarding. With a rich heritage dating back to 1887, Nidecker has been at the forefront of snowboard design and technology, revolutionising the winter sports industry with its commitment to quality and innovation.
Nidecker Supermatic: Unleash Your Riding Potential
At the heart of Nidecker's offerings is the renowned Nidecker Supermatic series. These snowboards are engineered to provide unmatched performance and precision, enabling riders to elevate their skills and conquer any slope with confidence.
Designed with cutting-edge materials and construction techniques, the Nidecker Supermatic boards deliver exceptional responsiveness, stability, and control.
Nidecker Snowboards: The Essence of Excellence
The Nidecker brand stands as a symbol of excellence in the snowboarding world. With a legacy spanning over a century, Nidecker Snowboards continue to set new standards for quality and craftsmanship. Whether you're a seasoned pro or a passionate beginner, Nidecker offers a diverse range of snowboards to cater to every rider's needs and preferences.
Nidecker Snowboard Boots: Step into Perfection
Complementing their outstanding snowboards, Nidecker's line of snowboard boots ensures the perfect fit and unmatched comfort for your winter adventures. From precise heel hold to advanced cushioning, Nidecker snowboard boots are meticulously designed to enhance your performance on the slopes.

A Legacy of Innovation
Nidecker's journey began in the Swiss Alps, where they crafted some of the world's first snowboards. Throughout the decades, the brand's commitment to innovation and passion for snowboarding has propelled them to become a global leader in the industry.
Today, Nidecker continues to push boundaries with revolutionary technologies, ensuring that riders experience the thrill of snowboarding like never before.
Your Adventure Awaits with Nidecker
Whether you're a freestyle enthusiast, backcountry explorer, or all-mountain conqueror, Nidecker's comprehensive snowboarding equipment and gear cater to your individual style and aspirations.
With a focus on durability, performance, and design, Nidecker's products are crafted to withstand the most challenging conditions, allowing you to fully embrace the magic of winter.
The Nidecker Difference at Boarders Online
At Boarders Online, we take pride in offering an extensive range of Nidecker snowboards and snowboard boots, carefully curated to meet the diverse needs of snowboarders. Experience the thrill of Nidecker snowboarding and discover the perfect combination of style and performance with our handpicked collection.
In conclusion, Nidecker's legacy of excellence in snowboarding sets them apart as a brand synonymous with innovation and quality. Explore the world of Nidecker snowboarding at Boarders Online and embark on an unforgettable winter adventure. From the slopes to the backcountry, Nidecker empowers you to ride with passion and mastery.